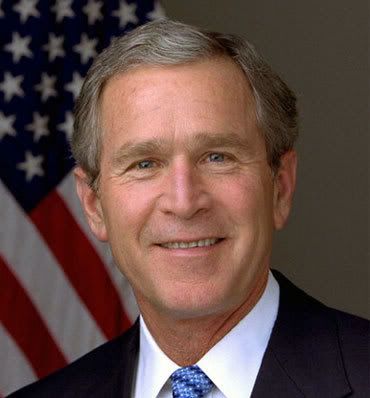 The other thing that happened on Thursday that I wanted to talk about is President George W. Bush's farewell address.  I am not going to make an argument positive or negative as to the Bush presidency.  That is for history to determine.  Putting all politics aside (or as much as possible) I want to focus on his character.
Immediately after 9/11, President Bush had an approval rating of 90%, the highest ever for a president.  Unfortunately, at the end of his term, he also has the lowest approval rating ever for a president.  The question is did he change or did the country change?
After 9/11, Bush became focused on the war on terror.  His goal was to keep this country safe, and he has succeeded.  However, the war on terror has been a long one, and even though he had the overwhelming support of the American people in the beginning, the country and media grew tired of the war and support dwindled.  When the war began in Iraq, I was not in favor of it.  However, once there, the job needed to be completed.  When it would have been politically expedient to end the war, George Bush stuck to the task.
Whether you agree with his politics or his decisions, there is one thing that you have to say about George W. Bush.  Everything he did, he did because he thought it was in the best interest of the country.  He stayed true to his values, regardless of how it affected his approval ratings.  He loves his country, is a true patriot, and, I believe, is an honorable man.  I believe him when he says he wants Barack Obama to succeed as president.  It is because of love of country, not love of party.