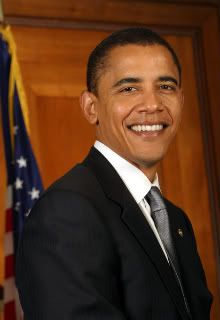 In a couple hours, our illustrious leader, Barack Obama will address both houses of Congress and the American people.  I still have not decided whether or not I am going to watch it or not.  Right now, I am probably leaning against it.  I have two reasons to not watch, and two reasons to watch.
First, I am really tired tonight and might just want to go to sleep a little earlier than usual.  I had a really bad day at work today.  Traffic to and from work was particularly bad, so I got to work late and got home late.  We also got some "not so good" news in regards to compensation and benefits.  Like a lot of companies, they are cutting back in some areas because of the economy, but at least nobody is losing their job.
Second, I really can not stand to hear the man's voice.  Every time I hear him speak I find myself shouting at the television or radio.  After the day I had today, why would I want to pile more aggravation on top of all that? 
When the election was over and I expressed some of my concerns about where Obama would take the country, my friend
UBM
tried to assure me that Obama was too smart to govern from the left and would govern from the center.  I wonder if he still feels that way, because there has been nothing in the first five weeks of his presidency that I would even remotely agree with.
For instance, let's take
Obama's
stance on getting off our addiction to foreign oil.  I am all for doing that, but let's be realistic.  Alternative energy is not anywhere close to being developed enough to provide for all our energy needs.  They need to be explored and developed, but until they are viable, we need to also take advantage of the oil in
ANWAR
and in the continental shelf.  We also need to explore increasing our use of nuclear power.  Neither of those options seem to fit in with
Obama's
plan.
About the only compelling reason that I have for staying up to listen to the speech is that Louisiana Governor Bobby
Jindal
is giving the Republican response to the speech.  Everything that I have heard from him has been impressive.  It would be nice to hear everything for myself instead of just soundbites and commentary through the media, but I really am leaning towards hitting the sack early. 
In all fairness to President Obama, if there is
anybody's
voice I can't stand more than his, it would be Nancy
Pelosi
.  Oh, and Harry Reid pretty much sucks as well.
Like a fool I have been watching it.  Right now it is about 9:45.  Is it just me or does Joe
Biden
look pissed every time that
ignorant
bitch
Pelosi
stands up to applaud? (I actually wanted to use a stronger description of her, but I edited myself.)