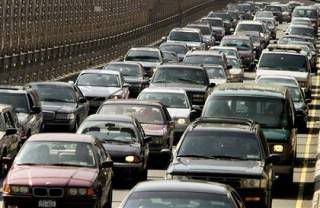 The DC area consistently ranks as one of the most highly congested areas for road traffic. There are certain parts of the highway system around here that no matter what time you hit those spots, you are bound to experience delays.
I was fortunate enough to avoid having to deal with Beltway traffic on a regular basis. I had a job for 21 years at a location that was only 10 minutes away from my home, and I never had to hit a highway. Unfortunately, that position was eliminated a few years ago.
My new position requires that I hit the Beltway every day. There are a couple spots on my commute where I can expect to hit delays. Most of the time, it isn't a problem because you account for those daily delays.
Most of the time, my commute takes me about an hour, whether I am heading to work in the morning or home in the evening. Sure, if it rains or snows, people around here forget how to drive and it takes a little longer.
Lately though, it seems inevitable, that when I have someplace I need to be, the traffic gods conspire against me. One Friday night when I needed to get to my part time job, my usual one hour commute took two hours. Earlier this week, I needed to meet my family to take my son to a doctor's appointment. I left the office at 3pm when traffic should be light, and sure enough there were multiple accidents on a clear spring day. I think the reason is that most of the people in this area are Democrats and clearly they are conspiring against me and my conservative values.