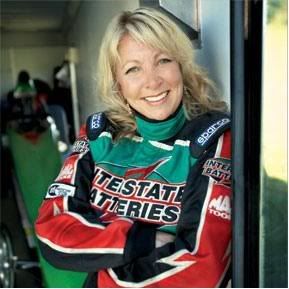 It has been a long time since I followed drag racing. It was probably back in the day of "Big Daddy" Don Gartlis,
Don "The Snake" Prudhomme
, and Tom "The Mongoose" McEwen. However, I now have a favorite drag racer to follow,
Tina Stull
.
I actually learned about Tina on Twitter. The reason that she has become my favorite drag racer is because the woman is a true patriot, and a conservative. She is the founder of
Team Troops
, a support program to give back to our troops.
You can learn more about Tina Stull Racing at her
website
and her work with Team Troops. You can also follow her on
Twitter
. We wish her much success during the upcoming race season and her work with the troops. We always think highly of those who support the troops.